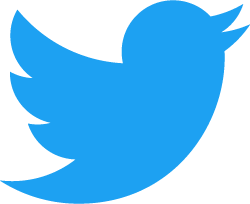 28 Apr 20, 72 tweets, 26 min read Bookmark Save as PDF My AuthorsFIRST HERO, THEN TERRORIST
(A USUAL CASE OF JULY 15TH, 2016 COUP ATTEMPT IN TURKEY)
1. After the #coup attempt we were first declared as heroes, because we coerced TCG YAVUZ Frigate to release the Fleet Commander, hostage on the ship. But then we were expelled as terrorists.https://platform.twitter.com/embed/Tweet.html?creatorScreenName=IsmailGulmez_en&dnt=true&embedId=twitter-widget-1&frame=false&hideCard=false&hideThread=true&id=1209298049845153794&lang=en&origin=https%3A%2F%2Fthreadreaderapp.com%2Fthread%2F1255149451942883330.html&theme=light&widgetsVersion=e1ffbdb%3A1614796141937&width=550px2. To me, merely this issue can prove that #July15 is not a normal #coup attempt, but a trap to Turkish Nation and armed forces from the ones to seize their sinister goals.
@mbachelet
@Nick_Ashdown
@PhilipKAllan
@AChristieMiller
@AlMonitor
@A_Sloat
@DavidLarter
@CSIS 3. We returned to Gölcük on July 16 at 1400 hours. On July 19th, 2016 there have been reports in the media about our ship (TCG FATIH) and a corvette (TCG BUYUKADA) that we pressured on the frigate TCG YAVUZ.
Komutanı rehin alan fırkateyn sıkıştırıldıDonanma Komutanı Oramiral Veysel Kösele'nin derdest edildiği darbeci askerlerin elindeki fırkateynin İstanbul'a yönelmesi durumunda vurulacağı ortaya çıktı.https://tr.sputniknews.com/turkiye/201607191023940590-komutan-rehin-firkateyn/4. TCG YAVUZ had taken the Fleet Commander hostage that night. Then TCG YAVUZ was convinced, and released the Admiral. So, our ship (TCG FATIH) and TCG BUYUKADA were "Hero Warships" in the media.
@NicholasDanfort
@DennisRedmont
@CJEhrlichM
@nords41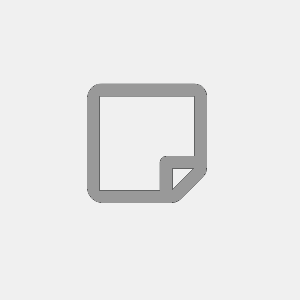 Hedef Boğaz mıydı?Haberin detayları için tıklayınızhttps://www.haberturk.com/gundem/haber/1268591-komutani-rehin-alan-firkateyn-sikistirildi5. A week or two later, Surface Action Group Commander İskender YILDIRIM, one of the commanders who were also taken (so-called) hostage that night, visited all the ships at his disposal in Gölcük, and addressed the ranked personnel.
@freedomhouse
@tomfriedman
@RikeFranke 6. I said "so-called hostage" because he was like a guest in the Command-Office at the military police command in Golcuk where Turkey's the largest naval base located. They even ordered him doner kebab. Anyway, the very same RAdm. (UH) Iskender YILDIRIM addressed the personnel. 7. In our ship,he thanked all the crew, especially our commanding officer, for our stance on #July15. Later we learned that of the frigates and corvettes he thanked only to "Hero Warships" of the news above, namely TCG FATİH and TCG BÜYÜKADA.
@hrw
@JeremyStohs
@timurkuran 8. He shouted at the crew of the ships that had sailed due to the report of the terrorist attack #July15 night. And added: "If you had a terrorist attack, why did you immediately run to the ships, why didn't you save your spouse and your child first!".
@nateschenkkan
@POMED 9. However, in the courts he hid saying such a thing to the staff under his command.
@p_zalewski
@PatrickKingsley
@KatiPiri
@carlquintanilla
@aaronstein1
@MerveTahiroglu10. According to Rear Admiral Yıldırım, when a terrorist attack against Turkish warships occurs, the military personnel should first consider their spouses and children, not the warships which the state and the nation entrusted them to protect. 11. But what should Admiral YILDIRIM do? He had to say that. Those like him who trapped Turkish nation and Turkish armed forces have sunk into this filth once and cannot get out of it. I think they are full of remorse now. 12. I hope they return from their mistakes, regret and find solace in their consciences before the truth comes out and before it's too late. They should know that it is a Turkish custom not to grudge against the person who regrets his mistakes. 13.a) In short, we became "heroes" after the #coupattemptinTurkey. But what is the current status of the "heroes" on board: Commanding Officer was purged, Executive Officer was purged, Chief Engineer was suspended from duty, Operations Officer was purged, 13.b) Weapons Officer was purged, Navigation Officer was purged, purged, purged…
Almost all of the officers on board on that night that we declared heroes were purged!!! 😲
Reason? Membership of Terror-Organisation!!!🤯 14. What kind of membership of a terrorist organization is it that as soon as the organization (supposedly) attempts a #coup, which we didn't participate, we were declared "heroes". 15. Since we were members of the terror organization and since the organization made a #coup, why did we obey the orders of coup opposers namely Chief of Navy and Fleet Commander ordered that night?🤔 16. If we were members of a terrorist organization, why did the most senior Commander on that night in Gölcük, Admiral İskender Yıldırım, congratulated us for our obedience, and they declared us heroes in the media? 🤨 17.a) What kind of organization is this FETO that (allegedly) takes over bureaucracy in Turkey, opens hundreds of schools in many countries of the world and is supported by all mysterious structures like CIA, Upper Mind etc; 17.b) but such a smart organization attempts to do the #coup with a handful of its (so-called) members.
Note: According to official numbers only 1,5% of the army attended the coup attempt. But tens of thousands of soldiers were dismissed afterwards.
hurriyetdailynews.com/military-says-…
Military says 8,651 soldiers participated in Turkey's coup attempt – Turkey NewsThe Turkish General Staff announced on July 27 that a total of 8,651 soldiers took part in the failed coup attempt of July 15, making up 1.5 percent of the military's total personnelhttps://www.hurriyetdailynews.com/military-says-8651-soldiers-participated-in-turkeys-coup-attempt-10213718. It undertakes a very important job like a #coup, with only five percent of its (so-called) members. It makes strange movements that were not done in any coup in the world: closes the bridge, opens fire to the civilians, but does not touch the politicians. 19. It tries to make a coup at 9 o'clock in the evening while everyone is awake. Nice Story… 🤥 20. My old landlord, who was a businessman supporting the government, which I knew due to his rhetoric, had once said: "(Because it doesn't support the government) FETO (Gulenists) had to be cleared from the state. 250 people were sacrificed for this." 21. He practically said that "When they wanted, statesmen could sacrifice 250 citizens for the sake of their own personal interests by purging the opposition." 22. Moreover, what happened after #July15 showed that the aim was not only to purge the opponents: 23.
a) by destroying the principle of checks and balances in politics and transforming Erdogan into a dictator who collects legislative, executive and judiciary powers in his hands;
b) evading from international charges against him, his government and his party;23.
c) digressing from the direction of modern civilizations that Atatürk pointed to when Republic of Turkey was newly founded;
d) going out of the democratic, libertarian line and getting closer to Russia and Iran, which are located on the totalitarian and repressive axis;23.
e) embarking on risky and useless adventures (or having Turkey pawn in other powers) in Syria and Libya were also aimed by #July15th, in my opinion. 24. To do this, everyone in the army, judiciary, police force, public institutions and others in Turkish society, who could oppose to Erdogan's sinister purposes and who would defend the rights of the state and the citizens against the above objectives, had to be purged.25. They did this by setting the #coup d'etat plot, mostly by the soldiers who were wild-eyed with grudge to their own nation in the recent Ergenekon, Sledgehammer, Prostitution and Military Espionage etc. cases, and who had no sense of right-law beyond their personal interests. 26. Following is the text of audio recording of a Sledgehammer-Case convict admiral who planned what they would do when they were out of prison:
a) "May Allah not show them the revenge. Because we do not make such a mistake again in that rematch."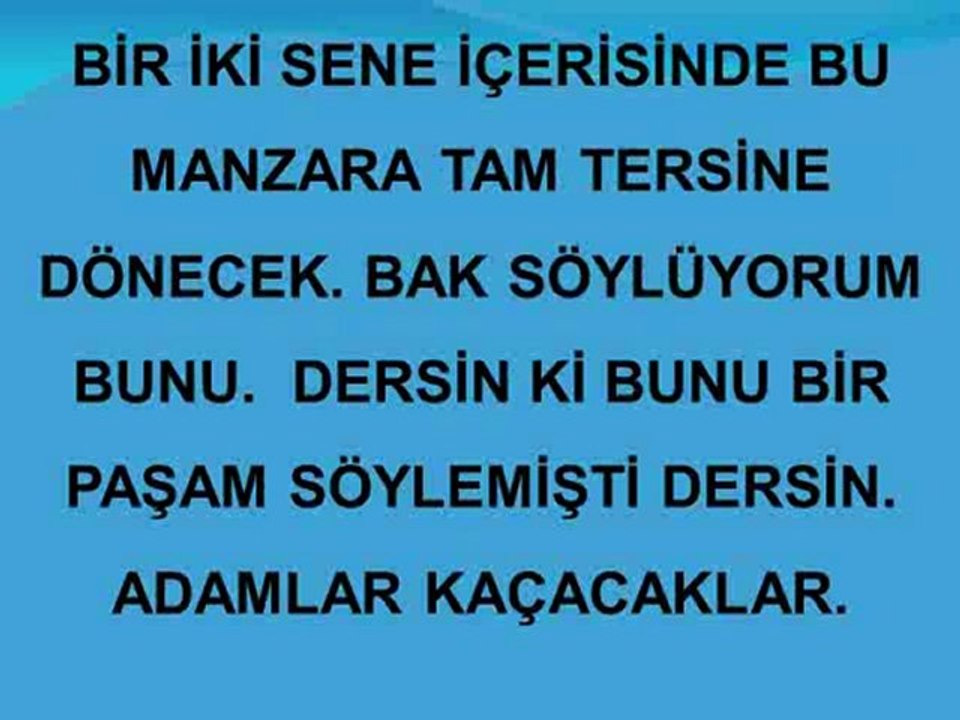 TÜMAMİRAL CEM AZİZ ÇAKMAK- ÇOLUK ÇOCUK DEMEDEN RÖVANŞ ALACAĞIZ – Dailymotion VideoTÜMAMİRAL CEM AZİZ ÇAKMAK- ÇOLUK ÇOCUK DEMEDEN RÖVANŞ ALACAĞIZ izleyin – Dünya Gerçekleri Dailymotion'dahttps://www.dailymotion.com/video/xr81cl26. Sledgehammer-Case convict admiral's plans cont'd:
b) "When a rebellion happened, Atatürk said, "Destroy the children, destroy the city." The man sees it. Even their children. That is how it works. When they think they have their safest time is actually their weakest time." 26. Sledgehammer-Case convict admiral's plans cont'd:
c.1) THEY WILL RUN FROM THIS COUNTRY
Of course, I do not know how much more does this process take, how long we suffer. But I don't think it will take too long. Let's see how many people they will let out, will they? 26. Sledgehammer-Case convict admiral's plans cont'd:
c.2) THEY WILL RUN FROM THIS COUNTRY
"So even if it doesn't happen, it won't take long anymore. So, the news we get is in that direction. Robust resources. They will pay for this. In a year or two, the worm turns." 26. Sledgehammer-Case convict admiral's plans cont'd:
c.3) THEY WILL RUN AWAY FROM THIS COUNTRY
"Look, I'm saying this. Of course, you will say "A pasha said this". They will run away. Most of them will escape from this country. And the rematch will be very different." 26. Sledgehammer-Case convict admiral's plans cont'd:
c.4) THEY WILL RUN AWAY FROM THIS COUNTRY
"Many people will be hurt. So, it will hurt a lot in the rematch of this." 26. Sledgehammer-Case convict admiral's plans cont'd:
d.1) THEY ARE GOING TO STARVE
"Things are changing. So, Germany says something else, America says something else. There is German intelligence, there is the CIA. There is MOSSAD. That's why they are in great turmoil now." 26. Sledgehammer-Case convict admiral's plans cont'd:
d.2) THEY ARE GOING TO STARVE
"Serious. They are stonewalled. There will be a lot of revenge. In two years, maybe a year. If we get out of here, there will be a very serious showdown with the ones outside, very serious." 26. Sledgehammer-Case convict admiral's plans cont'd:
d.3) THEY ARE GOING TO STARVE
"You know what our first thing (plan) is: They're going to starve. Let me tell you. They're going to starve. It will start like that. Don't take us lightly." 26. Sledgehammer-Case convict admiral's plans cont'd:
e.1) THE COUNTRY WILL BE SHAKEN BY CIVIL WAR
"We have good plans after getting out of here. We will fight if necessary. There is nothing to do other than that. It shouldn't end here. In a month or two… and the information, 26. Sledgehammer-Case convict admiral's plans cont'd:
e.2) THE COUNTRY WILL BE SHAKEN BY CIVIL WAR
"the incoming information is in that direction. The draft law is on the agenda. They will take us out by that law." 26. Sledgehammer-Case convict admiral's plans cont'd:
e.3) THE COUNTRY WILL BE SHAKEN BY CIVIL WAR
"This country will come back to life either with an economic crisis or a civil war!!! One of these two options will knock our doors. Then the return path will start there." 27. Erdogan, who first said "I am the prosecutor of these cases", later, by an amendment got them out of prison as swords ready to shed the blood of Turkish citizens when these soldiers prepared their purge lists and when their plot preparations reached the level to take action. 28. They prepared purge lists in return for such a brutal blood and interest bargain for which Sledgehammer-case-affiliated Admiral Cem Aziz Çakmak said, "We are negotiating with the government, (the purge) will happen within two years."
https://www.youtube.com/embed/5ATAhYX8i6Q29. Among the soldiers who were tried in the Ergenekon, Sledgehammer, Prostitution and Military Espionage cases, those who refused to be involved in this blood-interest bargain were dismissed. 30. Others, for the sake of consolidating their positions in Turkish Armed Forces, have added everyone to these purge lists who they thought might not engage in an absolute cooperation with them and with whom they were unable to compete. 31. They took no chances. They played it safe and purged as many as they could. For example, they added approx. 95 percent of all the staff officers to the lists. 32. To those they bear grudge against, they carried out these purges by torturing, by stigmatizing as FETO-members and by lynching even their offspring. To those they bear no grudge, they forced them to retire.33. These soldiers, blindfolded with the feeling of revenge in the Sledgehammer, Prostitution and Military Espionage cases, killed some soldiers and tried to kill some others, in the chaos of the night of #July15th, but were not successful. 34. For example, on the one hand they ordered to Mediterranean Naval District and Garrison Commander RAdm. (LH) Atilla Demirhan, who was on an annual leave, to go to Mersin, on the other hand they ordered others to "neutralize him" before he had not reached his headquarters yet.35. I also do not think that they all embraced and willingly accepted such a filthy job of setting a trap for their own brothers in arms. 36. For example, among some of them there were those commanders whom I worked with and had respect, who were convicted in the cases of Sledgehammer and Ergenekon: Rear Adm. (LH) Levent ERKEK, Captain Aykar TEKIN, and Captain Emre SEZENLER. 37. When I visited Capt TEKIN after he got out of prison, he advised me: "Mind yourself, don't do anything illegal or undocumented". However, now I am very surprised to see many allegations of illegality he made in the #July15 plot. 38. Regardless of how big its reward might be, I find it definitely unreasonable for them to engage in this trapping job, because their loss will be enormous when the truth is revealed. 39. Furthermore, it is obvious in the present age of information and technology, lies and slander cannot survive for a long time. I think some exploit their feelings of grudge and revenge to ensure that these commanders, who would play a role in the trapping, rush into this job. 40. I think Erdogan and Perincek had made these people, who were in the role of a sword, which has come out of the scabbard in order to shed blood of its own nation, commit these crimes by promising them a bright professional future.41. It is my understanding from my own experience and what I saw on the night of #July15th and afterwards that Turkish nation and the Turkish Armed Forces are being disintegrated by also using these Sledgehammer-case-affiliated soldiers for the sake of some secret purposes. 42. They do not care about what happened on the night of #July15, the blood spilled and over 250 innocent-citizens who were murdered. They are exploiting them all. 43. Courts, Parliament, etc. institutions did not investigate by whom the #coup attempt was planned and executed. When risks appeared for Erdogan and those who trapped Turkish nation, the investigation commission in parliament immediately stopped working. 44. Erdogan, Perincek and other collaborators put the blame on someone in the dust of an ongoing turmoil. Obviously, they made a fait accompli. The autopsies of the dead on #July15 were not done, the evidences were obfuscated.
Who is Perincek? An idea 👇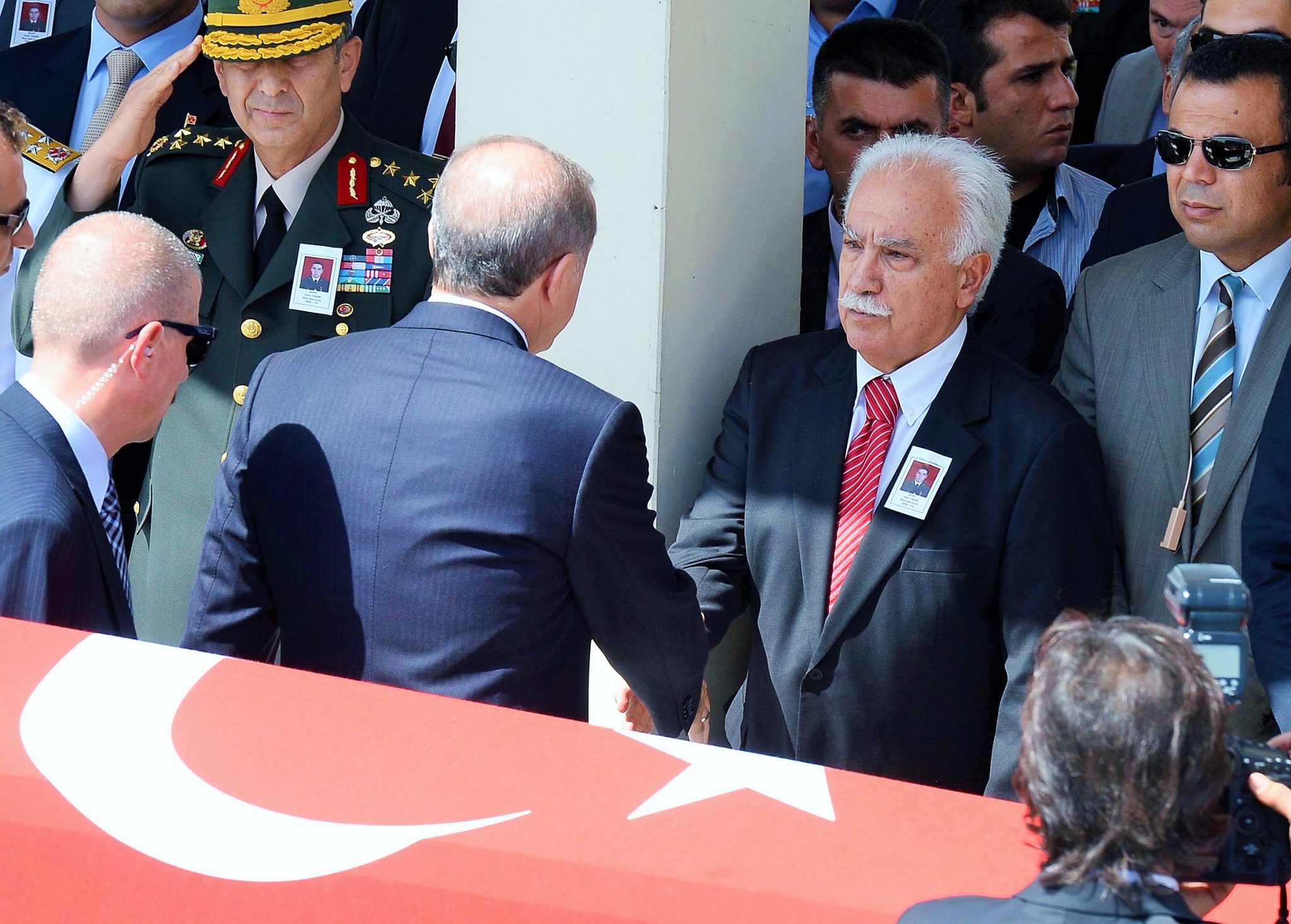 OPINION | If Erdoğan has a boss, it must be Doğu PerinçekNo doubt that there is a new and strange alliance in Turkey's current political landscape. However, to understand the full awkwardness of this co-operation, one needs to take a few steps back in time …https://www.vocaleurope.eu/if-erdogan-has-a-boss-it-must-be-dogu-perincek/45. The courts rejected the demands of the defendants to reveal the facts and the doubts were not cleared up. The courts were closed to independent press and open to pro-government press, and rights of defense of the defendants were restricted in courts.
@ECHR_CEDH
@UN_HRC 46. Judges frequently interrupted the defendants, their lawyers and the witnesses. They didn't allow them to ask the questions unveiling the trap. According to relatives of defendants who attended the hearings, mainstream media published distorted news about statements in courts. 47. The media made fabricated news in the way as how the government wanted #July15 to be understood. 48. For instance, although they had roles in the planning and execution of the events, there were seemed to be victims of the #coup: Generals Hulusi Akar (then CGS, now MoD), Yasar Guler (then VCGS, now CGS), Zekai Aksakallı (then CSF, now Com. 2nd Corps) and many more. 49. These were disclosed by defendants (victims indeed), but were all ignored. 50. For example, Brigadier General Erhan Caha said: "This serious and abusive #coup attempt was within the plan, knowledge and control of the Chief of General Staff, Commanders of Land, Air, Naval Forces, and the MIT undersecretary."
15temmuzgercegi.com/2017/05/24/dar…51. "This situation will be clarified when they come to courts and are listened as witnesses." he added. But, they were NOT summoned to courts to face defendants. 52. Staff Colonel Cemil Turhan said that he sent the martial law directives and messages with the order of the Vice Chief of the General Staff, General Yasar Guler. However, judges did not dwell on this claim.
15temmuzgercegi.com/2017/05/23/15-…53. Staff Colonel Fırat Alakuş said, "On #July 15, I went to the General Staff Headquarters with the order of Zekai Aksakallı, and I followed Hulusi Akar's orders." Nevertheless, judges ignored these allegations.
Darbe sanığı Alakuş: "Ürkünç adam + 18 dikkat"Genelkurmay Çatı davasının bugünkü celsesinde dönemin Genelkurmay Başkanı Hulusi Akar'ı derdest edip, Akıncı'ya götüren ekipte yer aldığı belirtilen eski kurmay albay Fırat Alakuş esas hakkındaki müta…https://odatv.com/darbe-sanigi-alakus-urkunc-adam-18-dikkat-19031930.html54. Brigadier General Gokhan Sonmezates stated that he received the order to hold the team, who will go to Marmaris to take Erdogan, at Cigli Air Base until Erdogan leaves from Marmaris, within the chain of command.
15temmuzgercegi.com/2017/05/25/dar…55. He, who likened himself to William Wallace, who, when he saw Robert the Bruce, with whom he thought he was fighting against the King of England, was actually working for the King of England, pointed out (imo) that Hulusi Akar himself stopped the team. https://www.youtube.com/embed/QojajMsd2nE56. We, as TCG FATİH, acted in accordance with the directives of the Chief of Navy and the Fleet Commander who seemed as opposed the so-called #coup, but the result did not change. We were first declared heroes and then terrorists. We were expelled from the military. 57. I believe with all my heart that truth will out, sooner or later.
Help | About | TOS | Privacy | Covid19 Threads